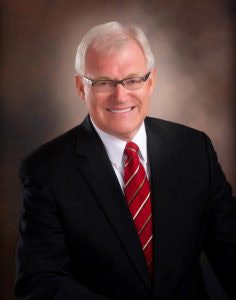 Vermeer CEO dies | For construction professionals
Vermeer, which produces skid steer loaders, trailers and a variety of other industrial and construction equipment, announced the death of its CEO, Bob Vermeer. He was 78 years old.
Vermeer reported that he died Aug. 17 surrounded by his family.
When he was the head of Vermeer, the company has grown to over 60 countries on six continents with hundreds of dealerships around the world. He also worked to promote succession planning to pass the business on to future generations of the Vermeer family.
His death was also reported by the Association of Equipment Manufacturers (AEM)a group in which he was heavily involved. According to AEM, Vermeer served as President of the Institute of Equipment Manufacturers (EMI) in 2001, before joining the Construction Industry Manufacturers Association (CIMA) to form AEM. His long-standing support and numerous contributions to the association have earned him an appointment to the AEM Hall of Fame in 2016.
"Bob will always be remembered for his support of AEM, his contributions to manufacturing our equipment, and his efforts to drive Vermeer's growth, development and success into the industry-leading company it is today. today," said AEM President Megan Tanel. "Our thoughts and prayers are with his family during this difficult time.
Bob Vermeer was the second child of Gary Vermeer, who founded Vermeer Corp.
To learn more about the life of Bob Vermeer and to share messages and memories, visit the Vermeer page on his life.