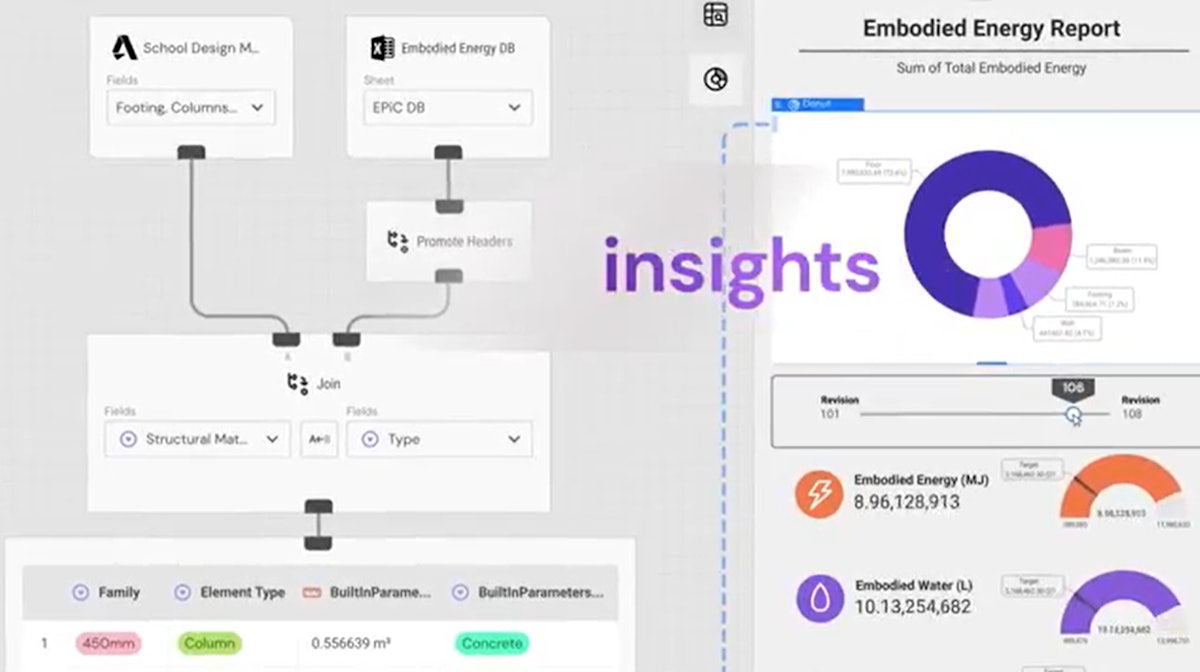 Toric Announces Procore Integration and Venture Capital Funding
Good news for the construction industry is the rapid adoption of cloud-based software and software as a service (SaaS) for finance, operations and document sharing, which finally brings data entrepreneurs in predictable data structures.
The bad news is that in an industry that requires extensive collaboration across organizational boundaries between general contractors, subcontractors and owners, it can still be nearly impossible for generals and owners to gain reliable visibility. and in real time on progress against project deliverables. Modern SaaS software built on a service-oriented architecture may be able to open windows to progress by exposing bits of data at precise points in a process as a web service, but the disparate data structures that under -Tend these systems always resist an organized approach to business intelligence or analytics.
That's the problem being tackled by Toric, a San Francisco-based startup co-founded in 2019 by CEO Thiago Da Costa. Da Costa previously founded Lagoa, a pioneer in 3D CAD design and photo-real visualization technology, which he sold to Autodesk in 2014. His current business offers a low-code, no-code platform that enables contractors, architects, engineering companies and project owners to consolidate data from multiple platforms used in the ecosystem of companies engaged in the production of construction value in the field.
On January 26, Toric announced a late 2019 $5.5 million stealth seed round led by Storm Ventures with key participation from angel investor and former Autodesk CEO Carl Bass, who joined the board of directors. administration of Toric. They also announced an October 2021 Series A round led by Leaders Fund with angel investors Chris Lynch, Chairman of DataRobot and CEO of AtScale, and Plangrid co-founder Ralph Gootee. The additional funds allowed Toric to execute its go-to-market strategy while increasing the number of data integrations, partnerships, and platform features.
"Companies that lack information about their operations and costs lose money that could be invested in future growth," said former Autodesk CEO Bass. "Thiago knows how to identify underserved markets and provide them with a business solution that helps solve their biggest problems. I immediately agreed with the Toric concept, and the validation in the market has been fantastic.
A bridgehead in the market
The company is also making inroads into selling to large contractors and building owner organizations, with most transactions being made between members of the ENR Top 400 General Contractors. Various parties have already joined the platform, and the challenge according to Da Costa is to take the same set of data and make it meet the different needs of all parties.
"Most of our wins are with general contractors, and we're seeing a few wins with homeowners," Da Costa said in an announcement day phone interview with ForConstructionPros. "I think the beautiful thing about the build space is that the data is the same for everyone, but each party's needs are different. Everyone needs the design to be complete to be able to do their work. Everyone needs the engineering to be complete to be able to move the project forward. But for a general contractor, even if the data is the same, the needs are different. An owner wants more transparency. We have a few owners on the platform – I can't divulge their names. They want more transparency on what's going on with the contractors. Have they advanced the design? Does it meet their requirements? Does it meet the specifications? Owners have this interest.
Owners can use Toric and other emerging construction analytics/data aggregation platforms to track the progress of distributed project teams.
Meanwhile, general contractors get design data at the last minute and have to bid on it. They don't know what's inside. So it goes back to data again.
The architects on the other hand experiencing labor shortagesand low staffing can lead to errors that the general must catch before bidding and before the project goes into production.
Even after project completion, owners and operators want to use the same data set used for design and construction to inform maintenance and operations, as required by the ISO/AWI 5000 Asset Management Standard. This information can flow in several ways: from construction to operations to inform maintenance decisions, from maintenance to management as component changes evolve into a model of the asset as it is maintained and from a future state to construction to allow engineers and architects to design for the life cycle of the asset. .
"We've had people wanting to know what the cost is to maintain this retaining wall throughout its life cycle," Da Costa said. "What is the cost of replacing all my mechanical equipment over a certain window of time."
Current and planned functionality
Toric offers its customers a low-code, no-code platform that allows them to connect these disparate data sources into visually understandable analytical models.
One of the main use cases for contractors, Da Costa said in a phone interview with ForConstructionPros, is to access historical project data to support bidding and estimating. The application would take historical project data and compare it to the requirements of a tendered project. What's missing in the current iteration of the product is predictive analytics, an attractive feature in times of inflation.
"It's something customers ask for – when we can provide standard metrics on the cost of steel, aluminum, glass and other products," Da Costa said. "It's something we'll build into the platform in the future. We don't provide that today. We take the data you have today and use it as an indication of how well you'll perform in the next job. So you can see how many square feet of a past project, whether you made or lost money. And depending on the location, the same building in Houston or San Francisco will have structures of different costs.
Predictive capabilities are on the roadmap according to Da Costa, starting with a machine learning capability that will in turn underpin predictive analytics.
"We are introducing a machine learning module first in the second half of the year," Da Costa said. "This will increase the data augmentation capabilities in the platform – by detecting the relationship of a data point to other data points – prediction would come on top of that, so probably at the end of the l 'year or early next year."
Use cases for machine learning capability would include the ability to ingest data across multiple projects of a similar type – data centers for example – identify overlapping qualities between them and use the resulting information to define constraints and parameters on how this class of projects should be estimated, managed, operated or maintained.
Toric also offers the ability to transfer consolidated and cleansed data to an S3 data lake storage platform on Amazon Web Services, to a customer's data warehouse, or to a data lake inside Toric .
Implications for small entrepreneurs
Contractors and building owners adopting the Toric platform are among the largest in the world, but the advent and proliferation of applications that consolidate, cleanse and analyze data from multiple construction trading partners will have implications for those who do work for these great generals and proprietors. .
In an industry that is slow to adopt enterprise software, it is imperative that smaller contractors begin to keep their corporate, project, and asset data in applications with a consistent and predictable data structure.
"You should use a construction management tool like Procore," Da Costa said, adding that the company announced on the day of the interview a partnership with the leading construction software provider. "A contractor will open their instance of Procore to the general or owner and Toric will perform analytics on that data."
Procore is widely used, but the goal of Toric and other companies keen to solve the construction data visibility problem is to cover all platforms because no one vendor will own the market.
"We partner with everyone – all of these companies have so many suppliers," Da Costa said. "The data is fragmented. No one is going to adopt just one tool – there's a competitor for Procore around the corner. Contractors just have to choose the best tool for the job. We are the glue that ties all these data sets together. We integrate over 20 solutions – AutoDesk, Procore, security data – we take enterprise resource planning (ERP) data, we take Oracle Primavera – we also integrate those solutions.
While Da Costa said Toric got information from Excel spreadsheets, the spreadsheets themselves need to be formatted consistently so that the data structures and conventions are the same from project to project. the other. In many contracting organizations, each project manager may have their own unique approach to managing or tracking projects in Excel. The growth of Toric and similar tools means now is the time for entrepreneurs to get serious about data normalization.
"If you operate like that, you're probably going to lose," Da Costa said. "People performing in this space are incredibly organized now. They're really careful about how they do their offerings and their processes, they do in-house training. They're really focused on that because they know that this is where they get their competitive edge.
BOTTOM LINE: Technology that provides visibility into the multiple software applications and organizations involved in delivering construction projects is advancing, and Toric is a prime example. As these applications come first to large contractors, smaller contractors and contractors need to take a cohesive data strategy seriously so they can reliably deliver not only fieldwork, but also accessible, reliable and consistently structured data from their back offices.