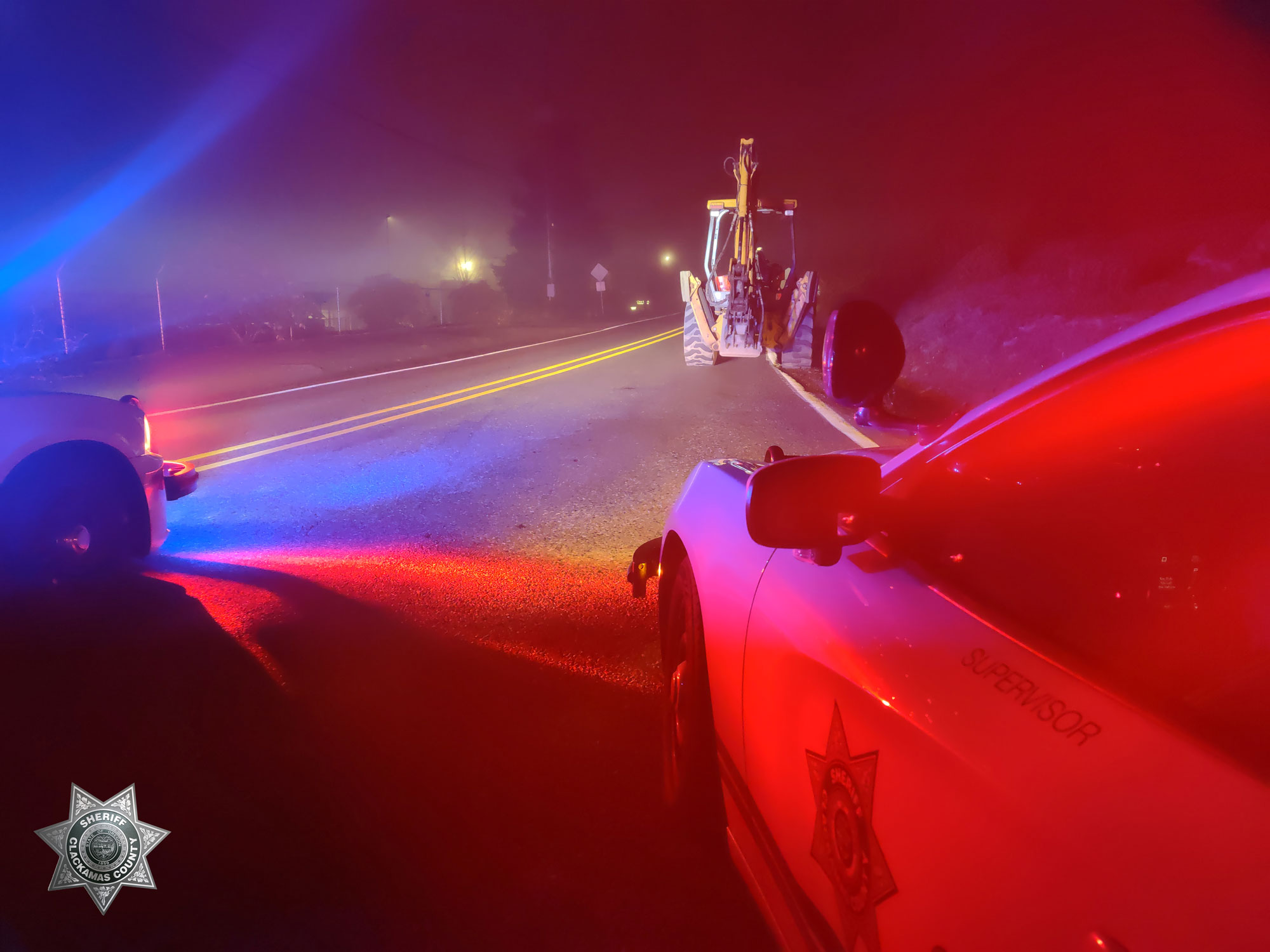 Sheriff's office arrests man driving stolen backhoe
Please refer to CCSO file n ° 21-025265
OHCC MPs on Sunday arrested a man driving a stolen backhoe after the suspect was seen driving it on the wrong side of the road.
Shortly after midnight on Sunday November 21, 2021, a Oregon State Police a soldier reported spotting a backhoe driving in the area of ​​I-205 and the freeway. 213 in Clackamas County. The rider initiated a road check. However, the backhoe ended up the wrong way round on the highway access ramp. 213; by the time the soldier turned around, the backhoe was gone.
Clackamas County Sheriff's Office Patrol MPs began looking for the backhoe. At around 12:40 a.m., a resident reported seeing the backhoe near Holly Lane and Redland Road.
A CCSO deputy spotted the backhoe shortly after 1:00 am, while driving on S. Fischers Mill Road. The backhoe occasionally straddled the double yellow line, traveling on the wrong side of the road, at estimated speeds of 10-20 mph.
The deputy triggered a traffic stop just west of Hattan Road. Because the backhoe had refused to stop for the OSP soldiers earlier that night, the deputy called for reinforcements.
The suspect driver has been identified as Mitchell ray johnston, 39, from Aloha. His driver's license was revoked for a felony. He first told MPs he was "lost" but quickly admitted he had stolen the backhoe from a lot at 141st and TV Highway in Beaverton.
Johnston had driven the backhoe nearly 30 miles from its original location – on a slow drive from Freeway TV to Freeway 217 to I-5 to I-205 – before being spotted by the state soldier.
The backhoe owners responded to the scene to recover their stolen construction equipment.
Mitchell Johnston was arrested on charges including unauthorized use of a vehicle and driving while suspended. His deposit was set at $ 50,000, and his full reservation information is here: https://web3.clackamas.us/roster/#inmates
[END]
MP John Wildhaber
Clackamas County Sheriff's Office
Public information unit