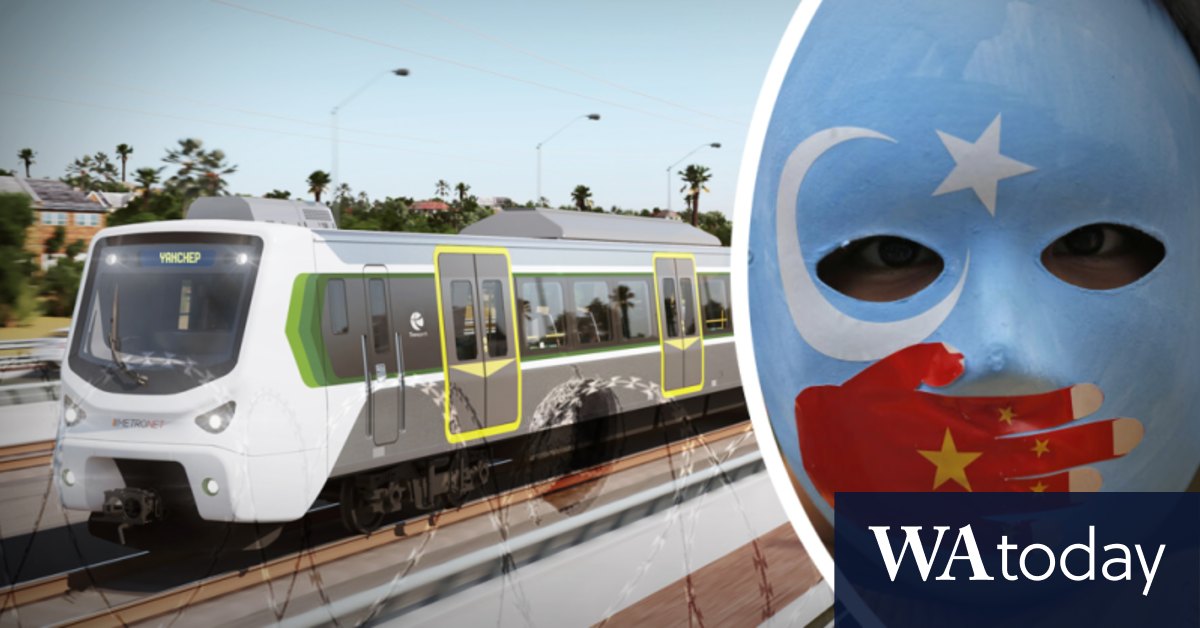 Minister was never given advice to ditch forced labor-linked supplier of billion-dollar Metronet deal
In an internal email chain between the PTA and Ms Saffioti's office a month later, authority staff said they had received assurances from Alstom that the change would not cause major delays as the company already had a list of potential suppliers.
But Ms Saffioti's staff found the solution "relatively unattractive" as KTK planned to open a factory in Perth and alternative suppliers were unlikely to increase the percentage of locally produced components.
Eventually, the idea was scrapped after Alstom deemed the alternative suppliers too expensive.
Ms Saffioti's office did not disclose how much more it would have cost to use local suppliers, arguing it was commercial confidentiality, but a spokeswoman said it was a substantial increase.
"Alstom investigated other providers, but ultimately decided that the cost and limited local content made them unsustainable and did not pursue this approach with the state government," she said.
The briefing note was emailed to staff in Ms Saffioti's office, but it was never submitted to the minister as it was not formally approved by PTA chief executive Mark Burgess.
Loading
A spokesperson for the authority acknowledged that it was not common to submit briefing notes informally, but staff regularly provided advice to the minister's office on emerging issues.
She said the final decision to go ahead with KTK as a supplier was taken by Alstom and as such no final recommendation was sent to Ms Saffioti for consideration.
"No further briefing note on this subject has been submitted and the minister has not been involved in the decision-making process," she said.
KTK previously confirmed that it employed nearly 80 workers from Nilka County, a Kazakh-majority region, between 2018 and 2019 for its factory 4,000 kilometers from Jiangsu, via Xinjiang Aid.
Researchers estimate that around 80,000 persecuted minorities were moved from their homes or detention camps in Xinjiang to work in factories as part of the program, which was presented as a "poverty reduction" initiative for re-educated Uyghurs.
PTA said Alstom was confident in the integrity of its supply chain and in the conduct of its suppliers – including KTK – who were contractually bound by the Commonwealth Modern Slavery Act 2018.
Alstom audited KTK facilities blacklisted by the United States in 2020 and found no evidence of human rights violations. However, Chinese experts have already questioned the companies' ability to adequately determine the veracity of KTK's claims given the lack of transparency in Xinjiang.
Alstom addressed all the requests to the PTA.