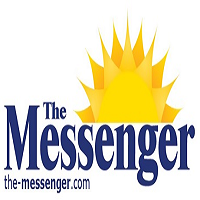 Lunch & Learn workshop for the community | Local news
The Hopkins County Chamber of Commerce will be hosting a Lunch & Learn workshop on Tuesday, January 11, from noon to 1 p.m. at the MTEC building located at 755 Industrial Drive, Madisonville. This presentation will focus on workforce programs, resources and incentives.
Guest speaker Molly Deahl, who is the West Kentucky Workforce Board's business liaison, provides employment-related services to businesses and clients in the Pennyrile region. She represents the Workforce Board to various community and business groups. Her office is located at the JobNet Career Center in Madisonville, where she serves as the primary contact for Career Center operations.
"I will be talking about the programs and services available through the West Kentucky Workforce Board that aim to help businesses and industry recruit and retain their workforce. I will also provide information on tax incentives available in the state, based on hiring people who historically have barriers to employment, "Deahl said.
The lunch & learn workshop is free for Chamber members and $ 10 for non-members. Lunch will be provided. For more information on how to purchase a ticket, call 270-821-3435.