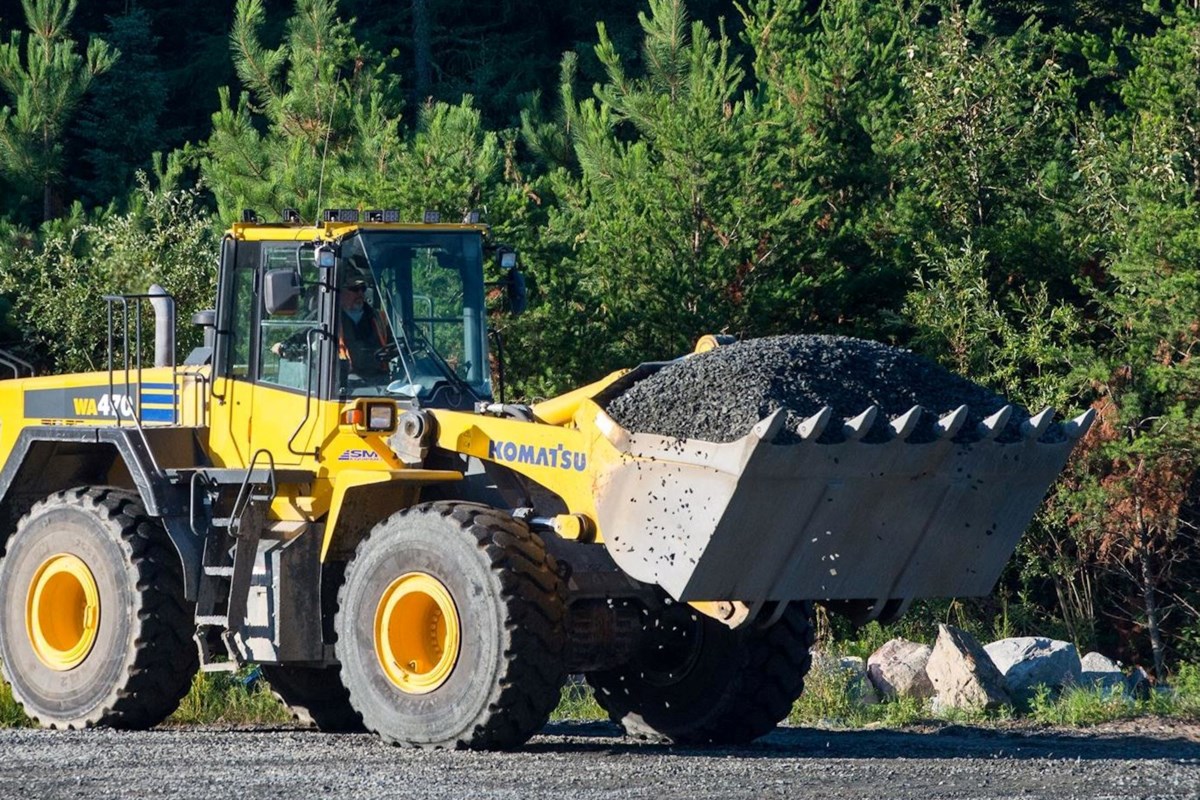 Indigenous construction company clears space for Kenora-area lithium pilot plant
Avalon Advanced Materials plans to install a demonstration plant this fall for 2023 start-up
A construction consortium involving First Nations has been awarded the task of preparing the site for the pilot processing plant and haul road for a proposed lithium mine in northwestern Ontario.
from Toronto Avalon Advanced Materials said in a press release that SOW Construction Ltd. Partnership was awarded the contract.
In a project update for its Separation Rapids lithium project, north of Kenora, Avalon said site work by SOW is underway and will be completed later this summer.
SOW is a partnership between Construction Moncrief, a well-known general contractor in Kenora, and Wabaseemoong Independent Nationson whose traditional territory the Separation Rapids lithium project is located.
SOW in an acronym representing the communities of Swan Lake, One Man Lake and Whitedog, the three participating communities forming Wabaseemoong. Established in 2016, the partnership has worked on highway and bridge construction contracts, installed culverts, performed concrete work and used heavy equipment to perform excavation and rock brushing contracts and earth.
Avalon's Separation Rapids project is 70 kilometers north of Kenora. It is a pegmatite deposit enriched in lithium minerals, namely petalite and lepidolite, coveted by manufacturers in the electric vehicle battery industry and manufacturers of high-strength glass and ceramics. The deposit has a lifespan of 20 years, according to a 2018 preliminary economic assessment.
The authorized quarry site is two kilometers north of the Sand Lake Road and seven kilometers south of the project site.
The site being cleared will house a demonstration scale processing plant, known as a dense media separation (DMS) facility.
SOW will handle all aggregate production, road repairs, site preparation, as well as the crushing and hauling of a 5,000 tonne bulk sample excavated from the site last year. Once the sample has been crushed, the material will be returned to the quarry and transported to the DMS plant.
The purpose of the DMS factory is to produce large samples for Avalon to present to potential customers in the international glass and ceramics market. There is also a by-product that includes rubidium-containing feldspars, which are used in some ceramic applications.
The DMS plant will be installed this fall and should be operational in the spring of 2023.
Avalon is set to establish Ontario's first lithium chemical processing plant in Thunder Bay. The refinery would manufacture lithium hydroxide for battery manufacturers involved in the electric vehicle (EV) sector.
It would be an essential part of the critical mineral supply chain that provincial and federal governments want to establish — and fund — to bridge the gap between mining and battery manufacturing plants in the auto industry.
Avalon is seeking a major private investment partner and signing product purchase agreements with leading manufacturers in the electric vehicle industry.
The company said it's made a purchase offer to acquire an undisclosed brownfield site in Thunder Bay to house the plant, which could process lithium concentrate from Separation Rapids and other potential lithium miners in the area.
Construction of the refinery would begin in 2023 to be ready for production in 2026. Avalon said it expects to complete the land deal in September once debt financing is completed.