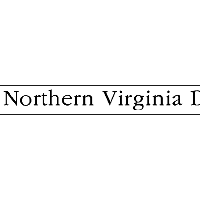 Frederick Panel Denies Truck Parking Permit | Nvdaily
The Frederick County Planning Commission on Wednesday voted 7-4 to deny an application for a conditional use permit for tractor-trailer parking on three lots between Crown Lane and Welltown Road, about 300 feet north of the intersection of Martinsburg Pike and Welltown Road.
Upper Valley Estate LLC solicited the request.
The properties, which are zoned M1 (Light Industry), are adjacent to and south of the Winchester & Western Railway in the masterful district of Stonewall.
Many commissioners have expressed concerns about the impact of the installation on Welltown Road.
"What concerns me is the point the staff made about Welltown Road," said commissioner John Jewell. "I have been there often. And it's a dangerous area for vehicles the way it is, with all the traffic going through it. "
To mitigate potential traffic impacts, county planning staff suggested that a condition be added to the permit prohibiting access to Welltown Road and only allowing access to the site via Crown Lane.
Yet several members of the commission felt uncomfortable about the application. Betsy Brumback noted that there could be additional traffic loads on Crown Lane and Martinsburg and said the situation could be "a nightmare".
County Zoning Administrator Mark Cheran told the panel that the concept plan submitted with the application identifies access to the site via a direct entrance on Welltown Road and an entrance on Crown Lane. However, the Virginia Department of Transportation did not approve the proposed entries and said they would require further verification.
Commission Member Roger Thomas asked why the question had been put to a vote when VDOT had not even approved the proposed entries. He added that he would like a condition on the permit indicating that the applicant would comply with the recommendations of the VDOT.
In the end, Thomas, Jewell, Brumback, President Kevin Kenney and Commissioners Elizabeth Kozel, Paige Manuel and William Orndoff voted to deny the request. Commissioners Mollie Brannon, Christopher Mohn, Kay Dawson and Robert Molden voted to recommend it for approval. Gary Oates withdrew from the vote.
The case will be submitted to the supervisory board on January 12.
Also at the meeting, the commission unanimously voted to zoning 8.2 acres from the B2 business headquarters to the B3 industrial transition district. The property is located along Fort Collier Road and Stratford Drive and is approximately 400 feet east of Baker Lane. The application was submitted by landowner Paula O. Henry.
David Frank of Pennoni Associates, who represented Henry on the application, said the B3 uses are "appropriate" for the property. According to county documents, the intention of District B3 is to provide heavy business activities involving larger scale marketing or wholesale in separate locations but close to commercial and industrial areas.
Oates said the request was in line with the overall county plan and the B3 uses are appropriate for this area of ​​the county.
The case will be brought before supervisors on January 12.