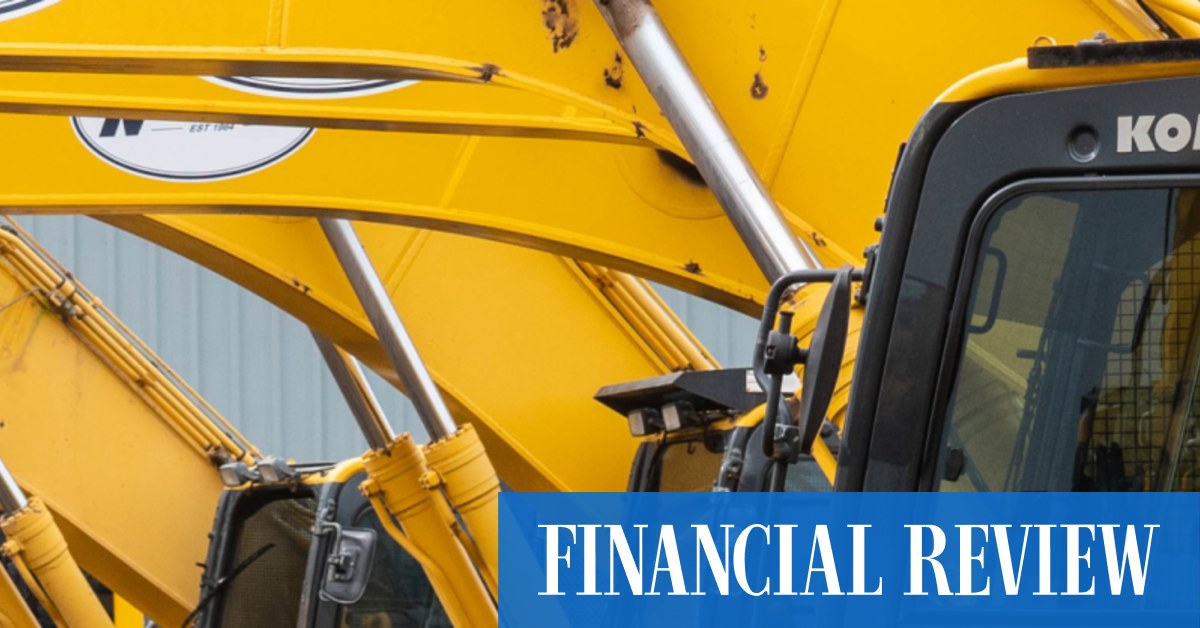 excavator and loader prices skyrocket as used equipment market grows
Globally restricted supply chains are only part of the problem.
Another is the change in insolvency laws and the boost given by JobKeeper payments during the pandemic. These have allowed many companies to continue operating, but have also interrupted the typical flow of equipment returning to the system as companies fail and their assets are recycled back into the industry.
Norris' liquidation sale was the first such large-scale auction that Pickles, which worked with restructuring firm KordaMentha to sell the stock, had held since the pandemic began.
"There hasn't been a lot of insolvency in the last two years," Mr Hsu said.
"We've had several $30 million sales in the past, but…the government changed the insolvency laws. There was no mechanism for anyone to pursue liquidation or bankruptcy.
In February, the insolvency industry also warned that a suspension of enforcement activities against businesses by the Australian Taxation Office had created a ticking time bomb by allowing unviable businesses – particularly in construction – to stay afloat, sparking a potentially disastrous series of corporate bankruptcies after the federal election.
Projects drive demand
Norris' liquidation sale, which took place as a series of separate auctions over several days, included 1,284 individual assets ranging from civil construction, transportation and waste recycling equipment to drones and vehicles light utilities.
The growing number of tunnel, road and rail projects, as well as the demands created by flood repair works in Queensland and northern New South Wales, have boosted demand for items such as highway graders, compact loaders and dumpsters and "dogs" (trailers), Hsu said.
As more businesses began to fail, inventory levels of in-demand equipment used for transportation and civil works – such as preparing land for development – ​​would rise and prices equipment would come down, Mr Hsu said.
"We're at the real peak now," he said. "At some point, there will be [a] rebalance. There will be a lot of these things coming back to the yard.
Many buyers of used equipment at those prices were borrowing to do so, which exposed them to additional risk, said KordaMentha partner Andrew Knight.
"With rising interest rates and the potential for improved equipment supply in Australia, there is a high risk that companies will become over-leveraged," Knight said.
"For those where the extra cost can be passed on to the customer, the risk may be lower. But those who buy speculatively without being able to recoup the costs from their customers… will eventually find themselves in trouble.