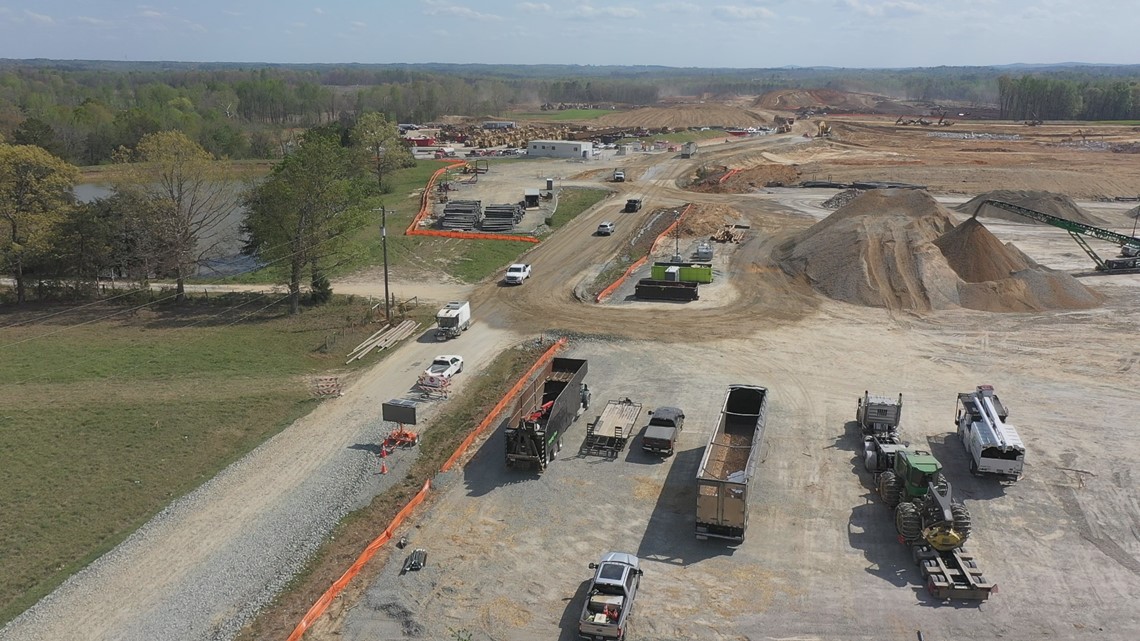 Construction progresses at Greensboro-Randolph Megasite
GREENSBORO, NC – Equipment is on the ground and construction is progressing on the Greensboro-Randolph megasite. Crews are busy preparing the site for Toyota's $1.2 billion battery factory. It will be the automaker's first battery plant in North America.
The main objective is always to clear the land and blast the rock so that the site is allowed to build. The plant will be built on 1,800 acres of land known as the Greensboro-Randolph Megasite, located just on the Guilford-Randolph county line. As work continues, Toyota said it is ready to be in this community.
"Someone recently described it as like a dirt bike trail, lots of dirt, lots of heavy equipment, they're leveling, smoothing things out, just prepping it," the Randolph County chairman said. Economic Development Corporation, Kevin Franklin.
Since January, the teams have worked almost around the clock at the Megasite. Between shifts, they work 22 hours a day, seven days a week. "Things are progressing well," said Emily Wilemon-Holland, corporate communications manager for Toyota. "We expect to announce an expansion at some point so that we can continue to develop these components and grow this business, so that we can have long-term sustainability."
It still looks like a big lot, but it will soon provide more than 1,700 jobs to the area. Holland said the company plans to open the factory in 2025. The goal is to start hiring production team members in 2023.