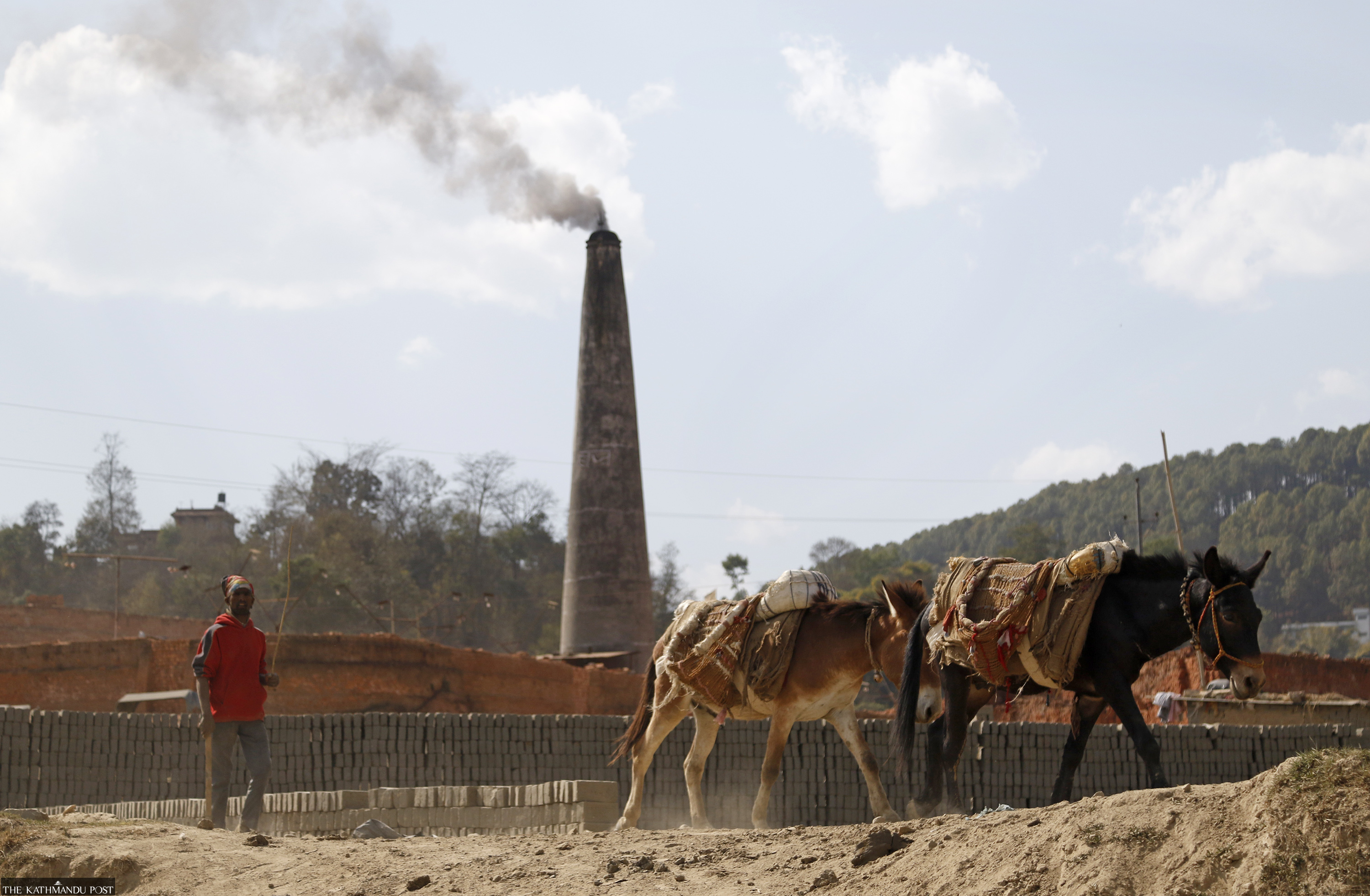 Coal shortage hits national brick and cement factories
Brick and cement prices are expected to rise amid rising coal prices and supply constraints, domestic manufacturers said. Coal is used as the main fuel source in the manufacture of bricks and cement.
Mahendra Bahadur Chitrakar, president of the Nepal Brick Industries Federation, said the import of coal from Meghalaya, India, has fallen to almost zero. National brick factories import 75 percent of their coal from Meghalaya, he said. As India directed its coal supply to domestic industries, domestic brick makers were forced to import coal from third countries, including the United States and Indonesia, at higher prices. The brick factories depend entirely on imported coal from India.
"The import price of coal from the United States and Indonesia has more than doubled to Rs 42 per kg from Rs 20 per kg in 2020," Chitrakar said. Even after paying a premium, brickyards still face a shortage of coal, he added.
According to Chitrakar, the Kathmandu-based brickyards now use coal imported from Ranigunj in India, including coal from the United States and Indonesia. "We used to import coal from Ranigunj at around Rs 16 per kg, but now we have to pay around Rs 32 per kg," Chitrakar said.
With the rise in the price of coal, the price of fuel and the rising cost of labor, bricks will become 25-30% more expensive, Chitrakar said.
According to the federation, there are approximately 1,250 brick factories in the country which directly employ approximately 350,000 people. Only 50 percent of brick factories were operating last year due to the pandemic which has now grown to around 800 factories.
The shortage of charcoal is not expected to create a shortage of bricks in the market, as old stock remains in Kathmandu, Sarlahi and Rautahat, Chitrakar said.
the international media reported that China and India have largely solved their domestic coal supply problems, but the increase in production is not yet reflected in the price of maritime supplies in Asia.
According to the Nepal Rastra Bank, coal imports increased by 50.7% to 7.5 billion rupees in the first four months of the current fiscal year (mid-July to mid-November) compared to same period of fiscal year 2020-21. . The import amounted to 27.12 billion rupees in the last fiscal year.
Nepal imported Rs 2.99 billion worth of coal from India in the first four months of the current fiscal year, increasing 149.2% in the same period of fiscal 2020 -21. The country imported coal from India for 5.7 billion rupees in the last fiscal year.
Dhurba Raj Thapa, president of the Nepal Cement Manufacturers Association, said the price of coal has risen from $ 70- $ 75 per ton to $ 190-200 per ton in five months.
National cement plants mainly import coal from South Africa. There is no problem with the coal supply, Thapa said.
"Cement prices are expected to increase by 15-20%, as coal prices contribute about 25% of the cost of production," Thapa said. The price of cement is between Rs 600 and Rs 700 per retail bag, he said.
As cement plants start using higher priced coal, prices will rise, Thapa said. Due to the slow pace of government investment spending, the demand for cement in the market has also fallen, he said.
According to the association, 64 cement factories are operating in the country. Among them, 21 factories also produce clinkers.
Brick makers in the eastern region have said the price of new bricks will increase by at least 4-5 rupees per brick from the last week of December.
Until a few months ago, grade A bricks were available at Rs25 to Rs26 per piece in the eastern region. As brick prices increase, traders and building contractors will adjust the price accordingly, which will increase the capital cost of construction work.
Ishwor Thapa, a brick contractor, said unusual October rains damaged 90 percent of kilns in the east and factories would not be able to produce as much.
"Tens of thousands of kiln-ready bricks have been destroyed by the rainfall which has delayed production. The price is going to be high with increasing fuel prices as well," he said.
Sohan Shrestha, a brick retailer in Dharan, said demand for new bricks is high in the eastern region. There are around 85 brickyards in Sunsari, Morang and Jhapa. Timsina said about 3 million bricks are produced each year from a brick factory.
(With contributions from the Sunsari-based correspondent)