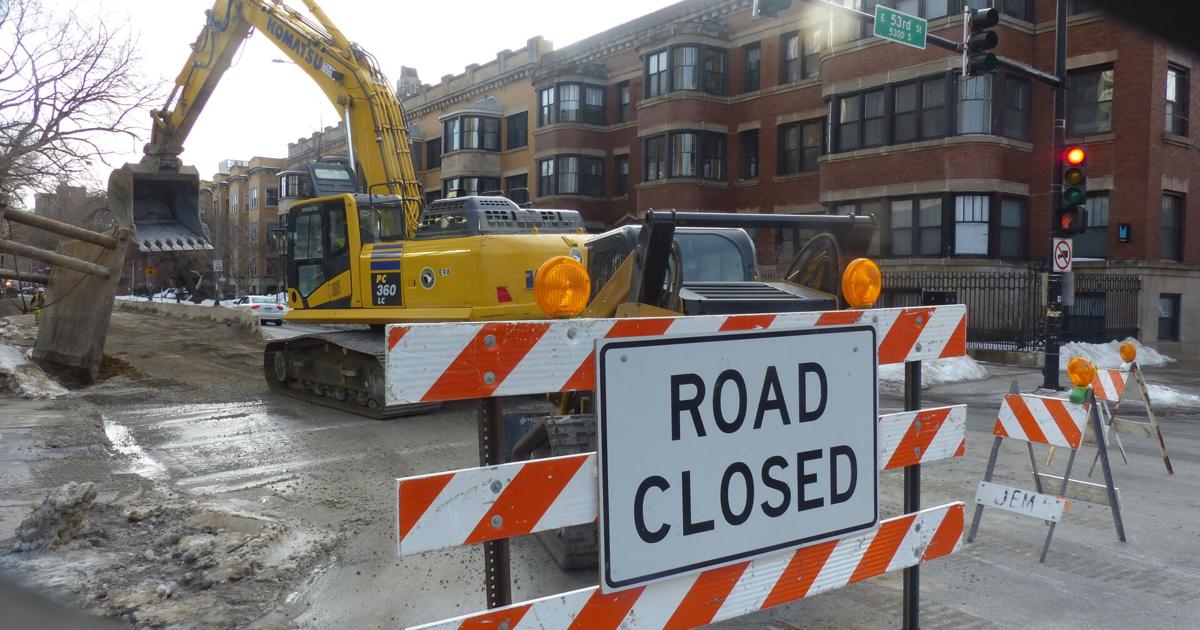 Chicagoland Construction Workers' Strike Ends After 7 Weeks, Area Road Work Continues | New
Road resurfacing projects in the blocked area are expected to begin in the coming weeks after a months-long strike by cement and asphalt manufacturers in Chicagoland ended.
On June 7, approximately 300 heavy equipment operators, members of the International Union of Operations Engineers (IUOE) Local 150, voted to strike in northeastern Illinois quarries. to protest unfair labor practices committed by management against workers during contract negotiations.
"Local 150 has filed federal unfair labor practice charges with the National Labor Relations Board against the three companies – Lehigh Hanson, Vulcan Materials and Lafarge Holcim – for bargaining in bad faith and violating employee rights protected by the federal government," Local 150 wrote in a June 7 post. Press release. "These companies started recruiting replacement workers yesterday in several locations, despite (contract) negotiations scheduled for today and tomorrow."
In addition to unpaid workers, the 7-week work stoppage has also reduced Chicago's asphalt and concrete supply. According to Erica Schroeder of the Chicago Department of Transportation (CDOT), several city projects, such as resurfacing the area's roads and repairing sidewalks, have either been slowed or temporarily suspended.
After almost two months of negotiations, on Tuesday July 26, the workers voted almost unanimously to ratify a new three-year contract. Under the new agreement, workers will receive a 16% wage increase over the next three years.
Workers resumed producing new concrete and asphalt the following day.
"CDOT expects work on the affected projects to resume in the coming weeks as more material becomes available," Schroeder said.
According to Schroeder, road resurfacing projects around Hyde Park, Kenwood and Woodlawn should begin include:
Woodlawn Avenue, 60th to 55th Street.
Stony Island Avenue, 56th to 59th Street.
Midway Plaisance, from Cottage Grove Avenues to Blackstone Avenues.
Marquette – Grove Cottage in Kenwood
63rd Street, from Maryland to Stony Island Avenues.
57th Street, Drexel Avenues to Cornell Avenues.
Representatives from the aldermen's offices in the 4th and 5th arrondissements said they would notify residents in the coming weeks of the planned start of this work.
"Right now, we're working with CDOT to find out when our 2022 menu plans will begin in the service," said Prentice Butler, Ald's chief of staff. Sophie King (4th).