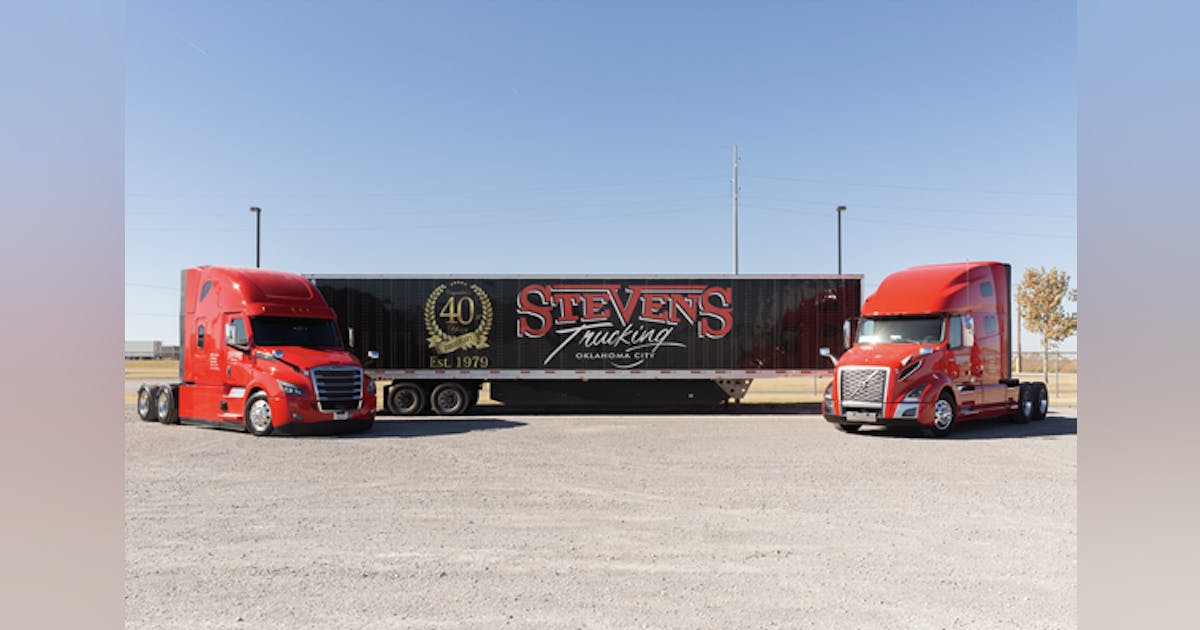 Autonomous supplier signs with Stevens Trucking
Locomation has signed an eight-year agreement with Stevens Trucking of El Reno, Oklahoma, to bring autonomous trucking to its operations. Stevens' primary business is in Oklahoma, Texas, Missouri, Indiana, Illinois and Ohio.
Using Locomation's planning and optimization system, Stevens will restructure its operation using a shift model to run its trucks more than 20 hours a day. If the technology development is successful, the company will then begin deploying up to 500 trucks equipped with Locomation's Autonomous Relay Convoy (ARC) systems on six separate track segments of the Autonomous Relay Convoy network over five years.
Locomation's ARC system is a human-led convoy of two trucks that are electronically connected. This human-guided autonomy solution allows one driver to operate the lead truck while a second driver rests in the follower truck, allowing carriers to safely operate two trucks for 20-22 hours per day, while remaining in compliance with the US Department of Transportation. Hours of Service Regulations.
With Locomation's freight optimization and autonomous vehicle (AV) technology, Stevens plans to double its market share on these routes, reduce empty miles by up to 50% and improve efficiency energy by more than 20%.
"We are excited to partner with Locomation to bring self-driving trucking services to our customers," Kenney Stevens, CEO of Stevens Trucking, said in a prepared statement. "We chose Locomation because we believe they bring the most secure and viable turnkey model to market for us to deploy autonomous technology in the short term. For Stevens, this is an incredible opportunity to establish a strong pioneering presence in the paths we have chosen to pursue and enable us to double our market share.
Source: Location