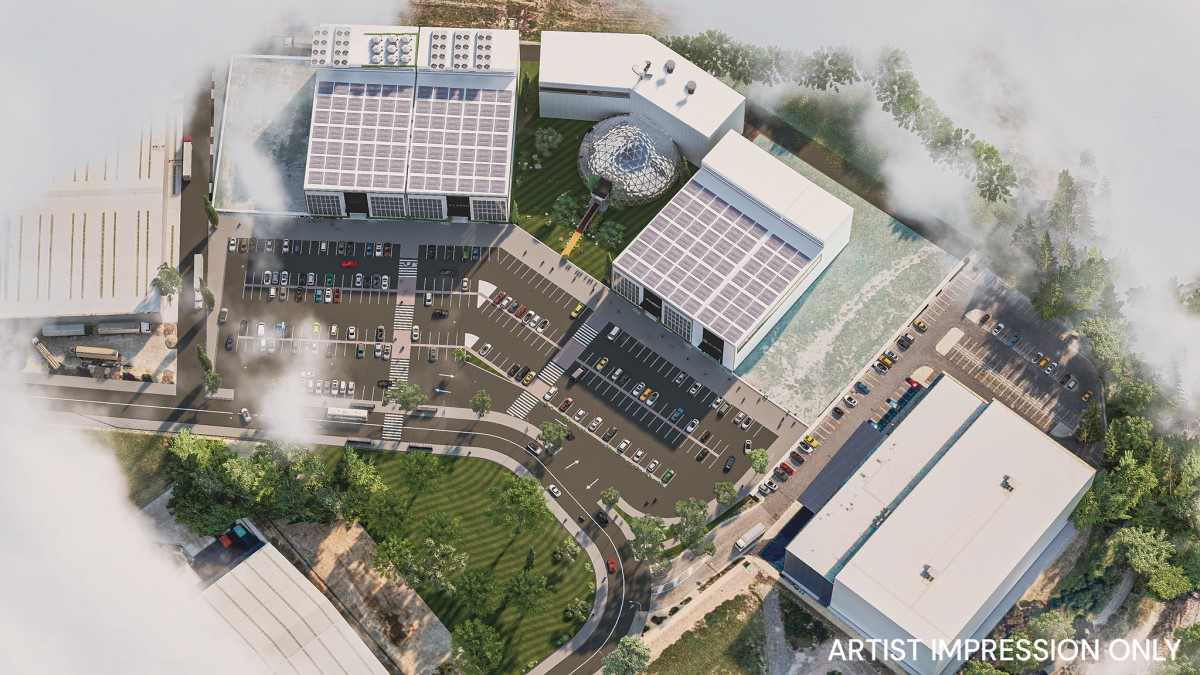 Airbus joins Space Sector SA
It may be a megalodon among the minnows of Australia's satellite-building industry, but the arrival of Europe's largest aerospace company in Adelaide is a sign of a healthy and healthy ecosystem. full growth, according to Space Industry Association Chief James Brown.
Airbus Defense and Space Ltd is what the defense and technology industries call a "prime" – a major international player at the top of the corporate food chain. It announced earlier this month that it would invest in a new construction facility at Australia's Space Park planned for Adelaide Airport.
"This is a big muscle move from a global satellite maker," Brown said. Cosmos. "This comes hot on the heels of Airbus winning a contract worth over $50 million with the defense science and technology group, which means they are to launch a number of satellites over the next eight years." .
This, Brown says, will drag local industries in its wake.
"The good thing about this investment is that it gives some scale to what is already happening in Adelaide.
"You have Fleet making its own satellites. You have Inovor build their own satellites. All in small facilities. Now, if I understand correctly, we are going to ask Airbus to create a larger scale production facility that can also be used by these other suppliers.
The Australian satellite industry has so far won contracts for innovative, lunchbox-sized CubeSats. However, Airbus says its investment in a shared space assembly and integration facility will help expand it to include satellites and other spacecraft components up to 300kg.
small is beautiful
Matthew Tetlow, spokesman for Lot Fourteen-based industrial start-up Inovor Technologies, agrees primes like Airbus have a vital role to play in helping accelerate the growth of associated businesses like his.
"Competition is certainly heating up, in part because more and more companies are entering the ecosystem," he says. "We would like to see local industry given more priority."
---
Read more: NASA launches its first Australian rocket launch in 27 years from Arnhem Land
---
Tetlow says Australian businesses, typically small and medium-sized enterprises (SMEs), must be given "meaningful reach" in major Australian projects. "Because contractors can do most things without SMEs, they may tend to do most of the work themselves, instead of outsourcing the work to a local SME."
But Tetlow thinks that — at least as far as space goes — small is beautiful. "Smaller, cheaper satellites are much more technologically aggressive, so they're often much more sophisticated and autonomous."
The survival of the fittest
The long-term viability of Australia's emerging space industry depends on the continued availability of government and defense projects, Tetlow says, "at least in the medium term".
"Once we have a legacy of flying, we can pursue international business opportunities, but in the early stages the government really needs to step in and support local SMEs."
Brown agrees that surviving long enough to get noticed is the challenge for Australian space startups. "There is no doubt that we will see some consolidation. This will include business mergers. This will include acquired businesses. And that will, unfortunately, include failing businesses. It's natural when you develop an industry.
But, adds Brown, a sovereign capability to build and launch satellites is a key motivation behind the Australian government's investment. He needs Australian businesses to succeed in producing industry resilience. And he recognized that he needed to provide a steady stream of ongoing defense and science projects to support them, he adds.
"The large multinational primes will be part of it. We're not going to get where we need to go on space infrastructure by ourselves. But the Ministry of Defense in particular has made it clear that it cannot be solely responsible for this.
---
Watch the video: Australian space sector priorities
---